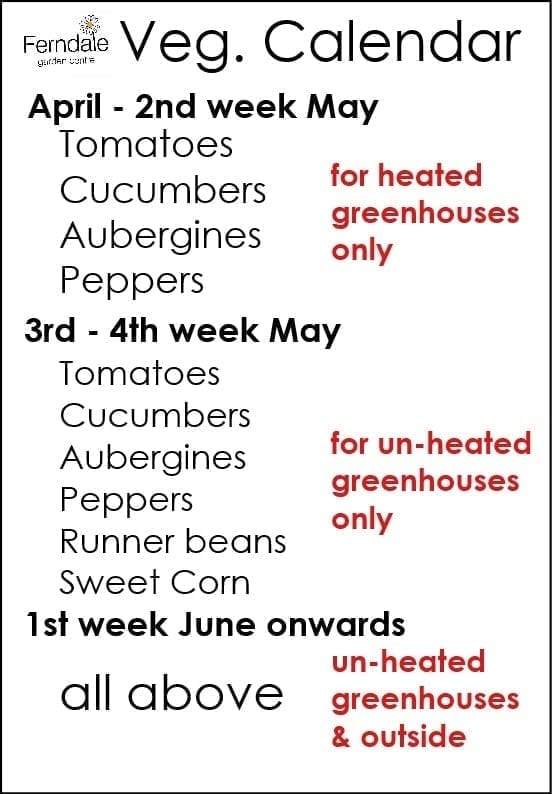 If the sunshine gets you going and you are ready to plant tomatoes, wait until it's warm enough.
Our experience shows that if you plant your tomatoes and other tender vegetables (on the chart below) too early although they may survive they won't thrive.
In fact if you planted one tomatoes in April and did keep it alive without any extra heat and then planted one a month later, the second plant would flourish and race past the first one.
It's just not worth it. So hold back trust our knowledge and experience and plant later.
If you are trying to grow outside from May try the new grafted tomatoes plants. They have stronger roots, produce much more fruit plus are more tolerant to cold northern gardens.
The cold spring we suffer here also affect Tender Summer Flowers plants too. You can read more about them with one of the buttons below. 
---