We've all been shocked by the amount of plastic floating around our planet especially since the recent TV series 'Blue Planet 2'. As a result it's made us think again about plastic products. Plastic Bottles, Pots and more were already on our agenda for reductions and lowering impact. Our aim is to leave as little damaging impact on this world a possible and maximizing the amount of plants planted in this region by us and especially you, our customers.
We are delighted to be recognised by Plastic Free Dronfield for our reductions so far in single use plastics in the business & products.
We want our customers to enjoy their plants without the guilt associated with single use plastics. The great news is that for many years now ALL the black plastic pots that you take home with your outdoor plants have already been recycled once in their lives. Who'd of thought the boring black pot may once have been a coat hanger, a bottle, or a piece of packaging.
And the good news just keeps coming. Starting this spring a nationwide pot recycling scheme is being launched that garden centres can join to recycle pots and many of the plant carrying trays for reprocessing into other products. You can bring your old pots back for recycling. We will publish the symbols to look for for recycling in the next few weeks.
Remember that plants have such a big impact on air cleanliness and carbon dioxide up take. Plant as many as you can.
Pots for your Garden
Elho pots offer a range of coloured plastic pots which are made from completely recycled plastic. Look for the Elho Green Basic range in the garden centre.
As part of our commitment to a 
Happy Planet 
we have curated a range of garden products under the title HAPPY PLANET.
This products include Organic Products, Natural Products,  Reduced, Recycled or Plastic Free Products, Sustainable tech. Barrier and trap pest controls, and long lasting products. There are also a few Vegan products. We include the peat free compost in this range too. 
We have placed many of these products together but look out for this logo around the centre.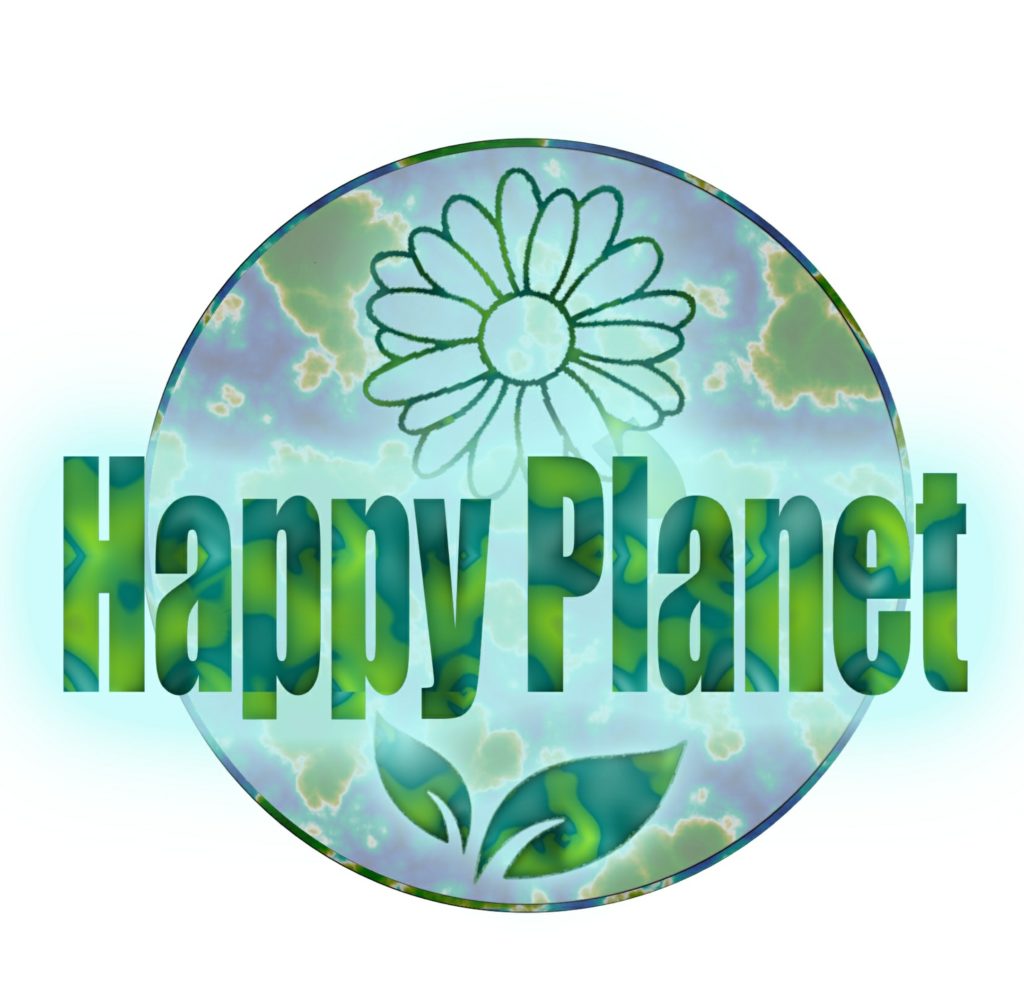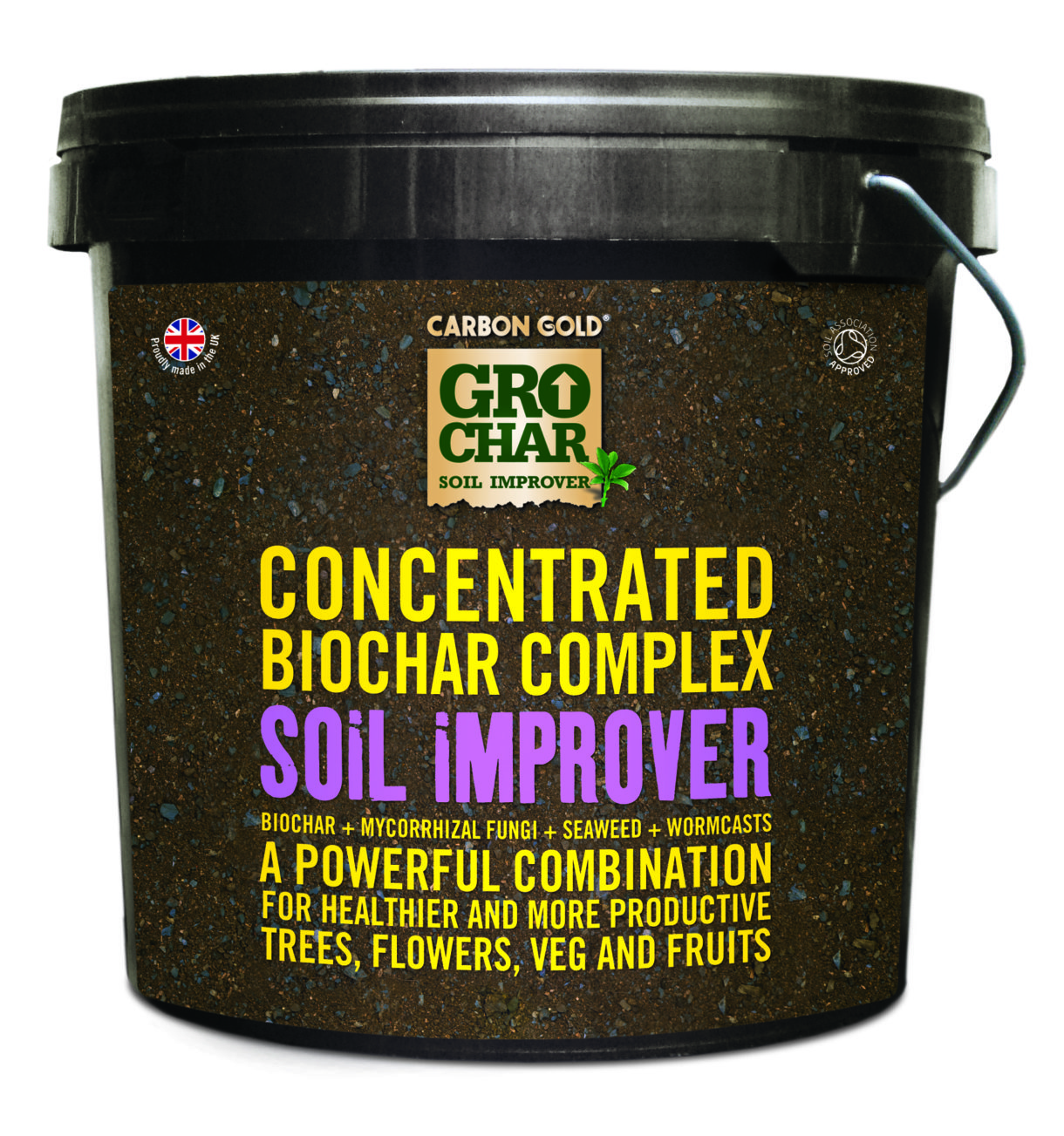 Add this Happy Planet soil improver to you soil for better plants, and help look up carbon in your soil.
.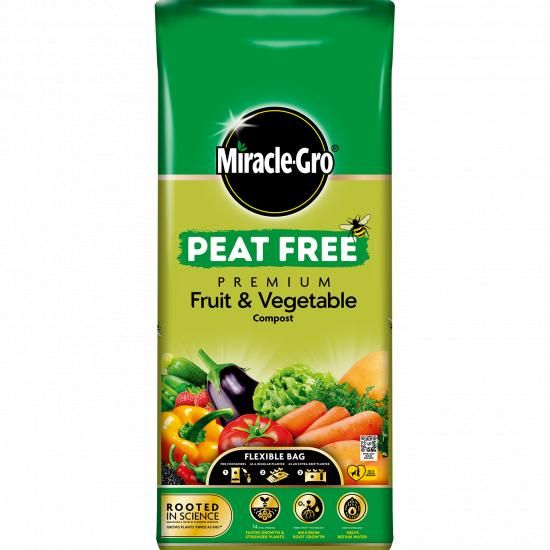 Miracle-Gro have introduced a range of peat free compost including this one especially formulated for fruit and veg. Cleverly designed to open as a normal bag of compost or use it on it's side as a deep gro-bag.
We are currently sourcing as many soft drinks as we can in glass or aluminium cans for recycling. We already recycle all glass bottles. Plus from this point we are offering our great Derbyshire tap water for you to serve yourself. The remaining single use bottles we sell should be recycled with the black plant pots too. Our food waste is collected for use in Bio Waste electricity generation and our cooking fat goes for processing into fuel.
You love their award winning sausages with Moss Valley Farm being our nearest food supplier only one and a half miles away.
 We have been recycling all cardboard packaging from the whole site fro many yeas and all our used compost and plant material is recycled in North Derbyshire to be used as soil improver.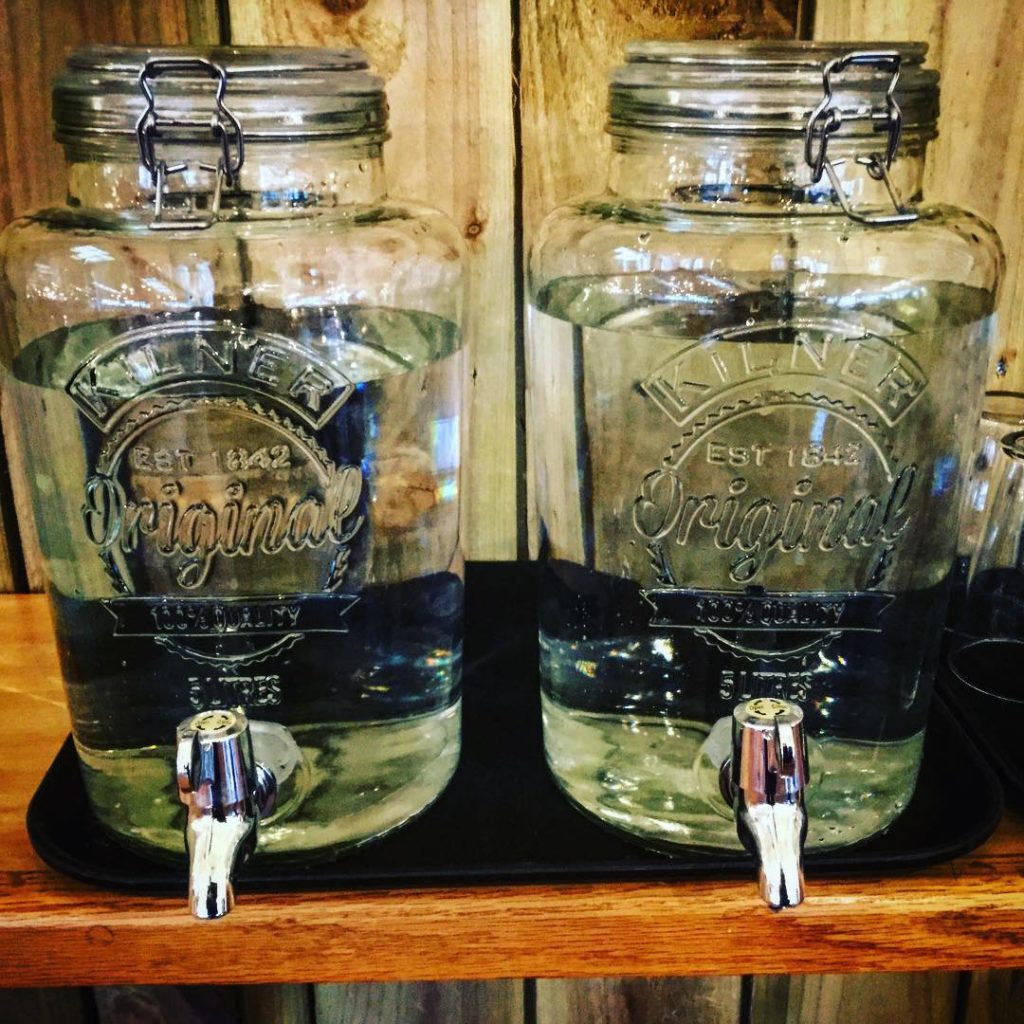 Share this post with your friends
Subscribe to our Newsletter
Keep up to date with our latest news, offers and tips for gardening.