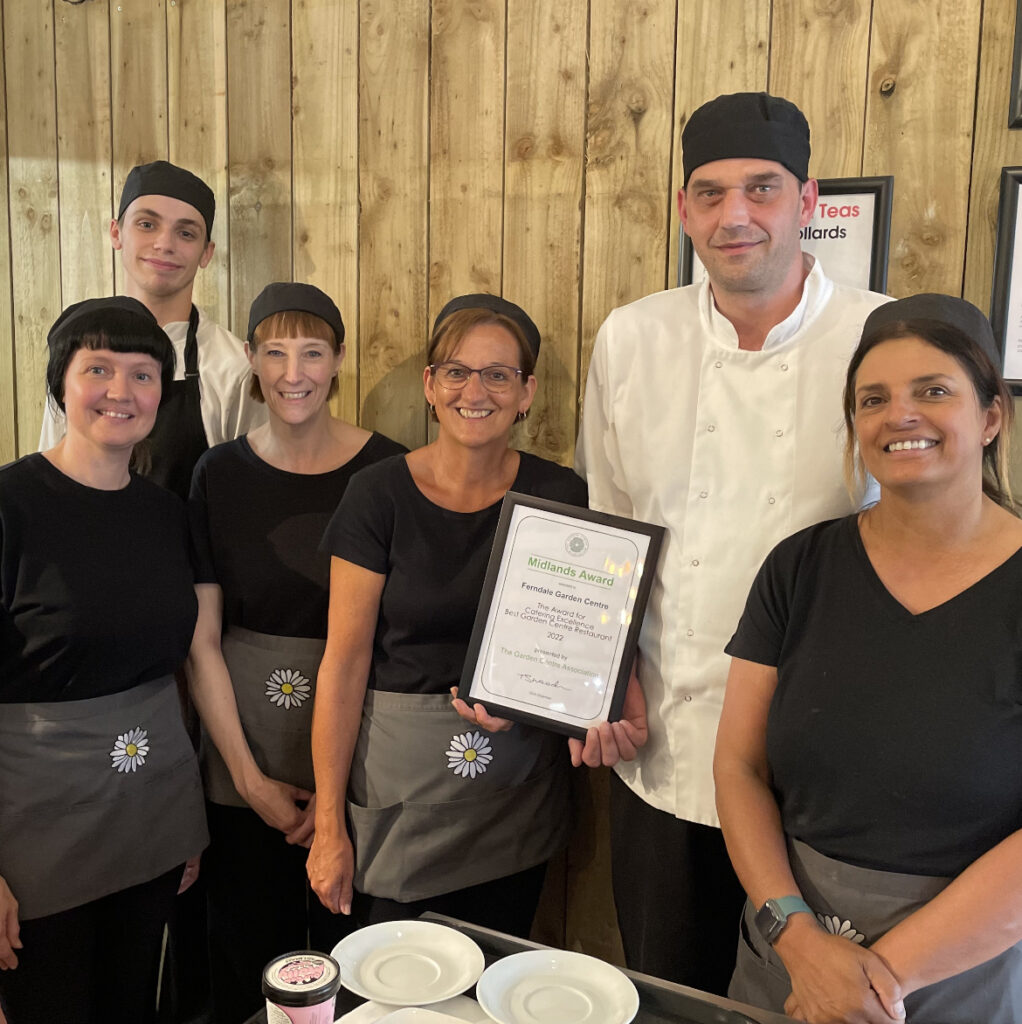 Deborah, James and their coffee shop team are over the moon with their recent award.
"To amass the points in our annual inspection and to then be the top garden centre coffee shop / restaurant in the Midlands is amazing and has given everyone a real boost." Manager, Deborah Gould said.
She added "The last few years have been challenging for everyone and catering & hospitality have not escaped. To be as busy as we now are and receive this award is not only a very pleasant surprise but also a confirmation that our attention to detail and hard work has been recognised."
The great results for the Ferndale Coffee Shop have also contributed to the overall success for Ferndale Garden Centre in the standards inspection that are always unannounced. Every year member garden centre is inspected to ensure they  reach a set of minimum standards. The real aim is to develop individual garden centres into top specialist retailers. 
Ferndale Garden Centre's inspection marks this year have increased significantly, so much so that it was also announced that Ferndale Garden Centre is also the most improved garden centre in the Midlands.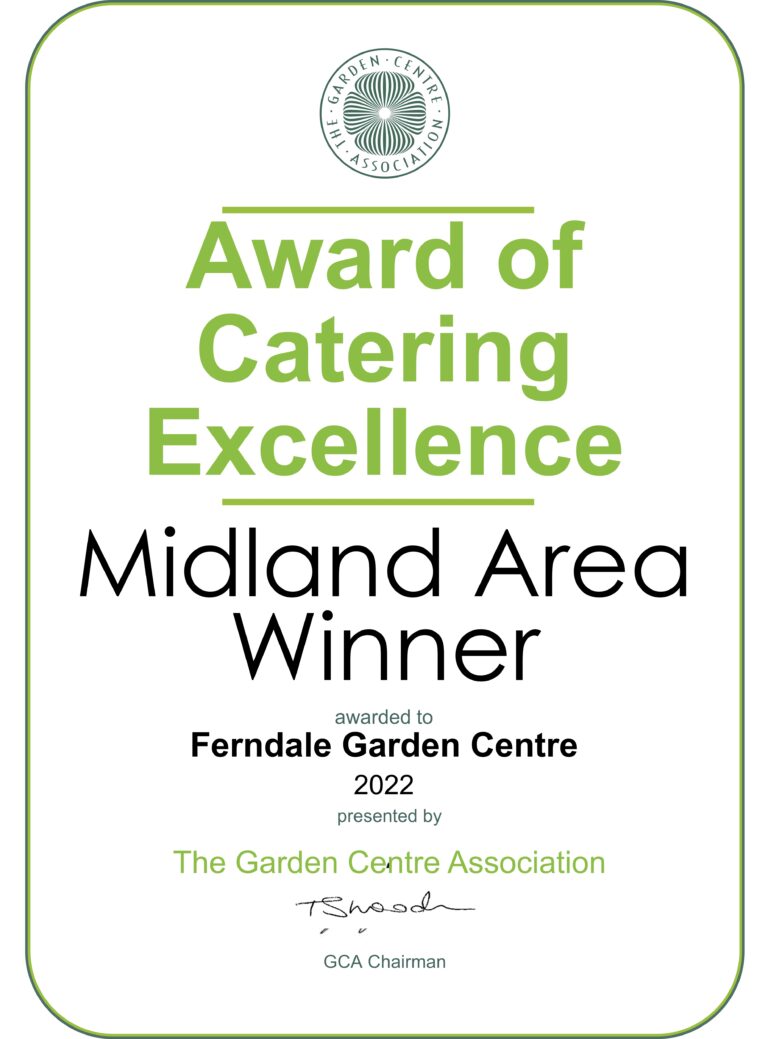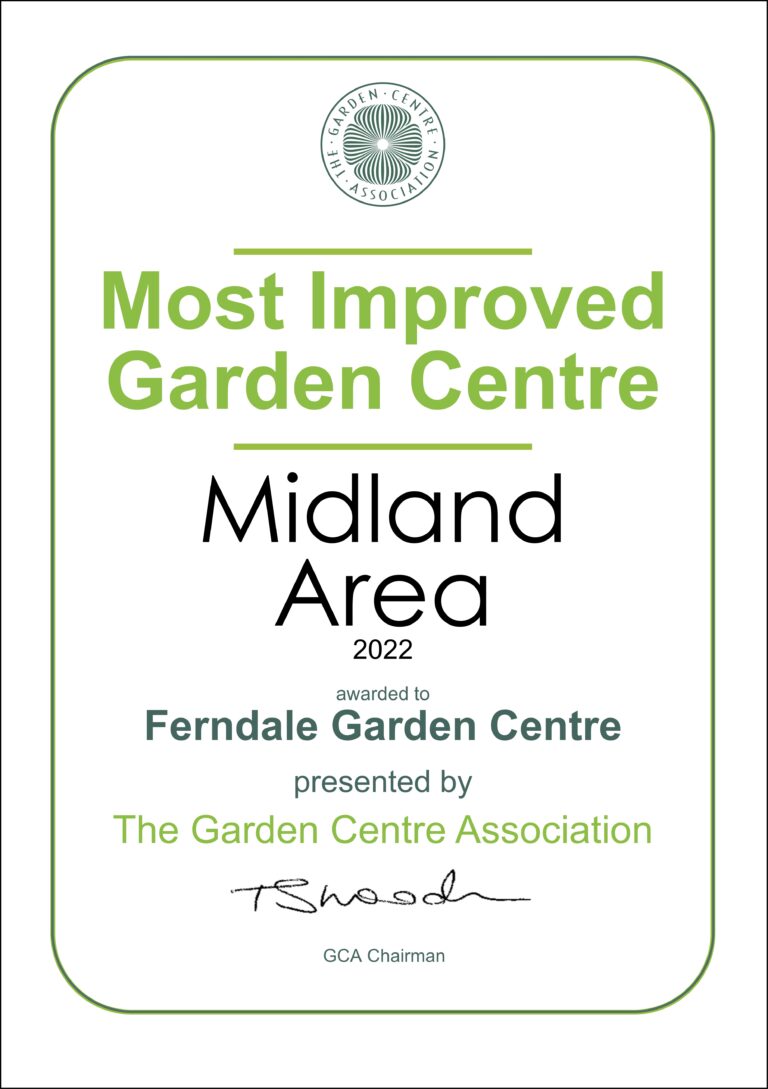 Images taken by the inspector taken to emphasise some of our award winning categories.

The inspector loved these display ideas.


The inspection was at 9 a.m. after the bank holiday and we were praised for being fully stocked at opening.


Ferndale Garden Centre colour theming was recognised in the inspection.


Cream scones – a winning combination


Seasonal activities gained more points.


Part of the award wining coffee shop displays our customers expect.


A time to sparkle.


Outdoor living was 2nd overall in the Midlands.


Great displays and information added to our total points


The indoor living area received an Award of Merit


Good information helps customers and gain us more points.


Our plant information and help for customers was recognised and helps us gain an Award of Merit for bedding and seasonal plants too.

Who inspects us?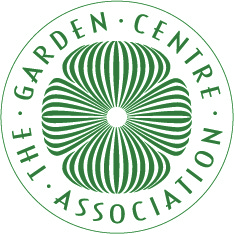 The GCA asks its garden centre members, from the moment they join, to meet the highest retail standards and to participate in an annual inspection process, to ensure these standards are maintained and improved. GCA members, large and small, set the benchmark for high retailing standards within the industry which others can only aspire to. The Association can state, proudly, that it represents the leading garden centres within the UK and worldwide as part of its membership of the International Garden Centre Association (IGCA).