At Ferndale – where it all started.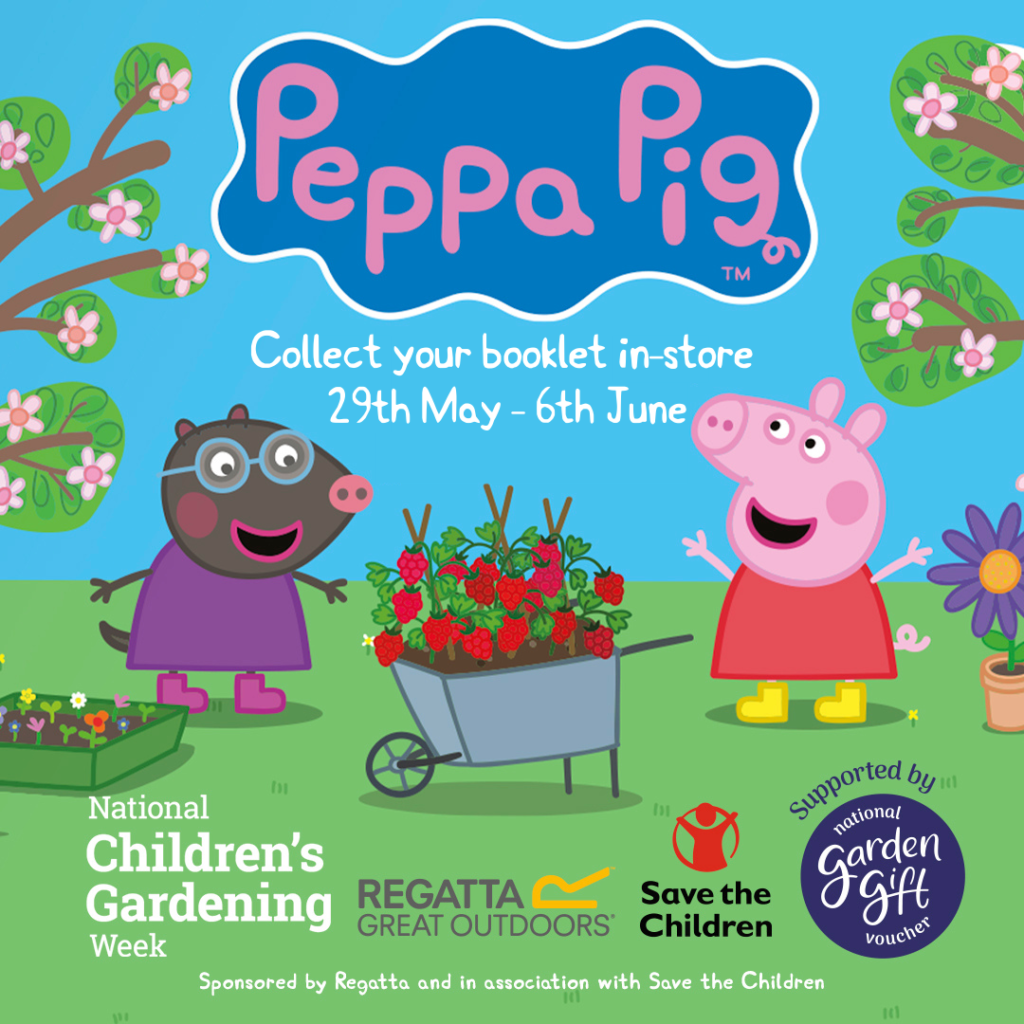 National Children's Gardening Week is back from Saturday 29th May to Sunday 6th of June and it's even more fun this year for your under 10s.
Peppa Pig has teamed up with National Children's Gardening Week to help raise funds for Save The Children fund and bring the joys of growing to our children.
National Children's Gardening Week celebrates and encourages children to start growing plants and enjoy all the aspects of garden fun, including looking our for British wild life an nature in our gardens.
Garden Centres up and down the UK will be taking part with all sorts of activites.
Here at Ferndale Garden Centre, where National Children's Gardening Week started just 6 years ago, we have a Tumbling Tomato Plants & a seed potato to plant FREE of charge during the week.
A treasure Hunt and colouring too are additions for more fun PLUS a FREE Peppa Pig garden and growing magazine full of activities.
Activities are being held outside the buildings and restriction is in place to limited the numbers of children at the activities.