At Ferndale – where it all started.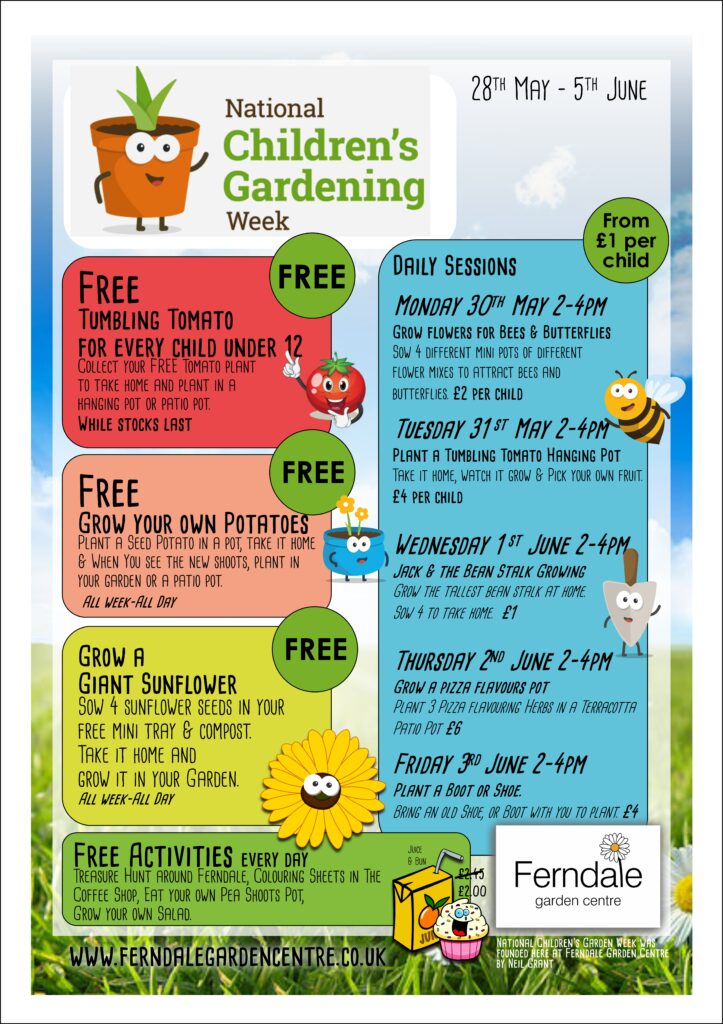 National Children's Gardening Week is back from Saturday 28th May to Sunday 5th of June & included the extended Jubilee celebrations and it's even more fun this year for your under 10s.
National Children's Gardening Week celebrates and encourages children to start growing plants and enjoy all the aspects of garden fun, including looking our for British wild life an nature in our gardens. 
Garden Centres up and down the UK will be taking part with all sorts of activites. 
Here at Ferndale Garden Centre, where National Children's Gardening Week started just 7 years ago, we have a Tumbling Tomato Plants & a seed potato to plant FREE of charge during the week. See all details in the image above.  
A treasure Hunt and colouring too are additions for more fun.
Activities are being held in our mini marque outside the coffee shop.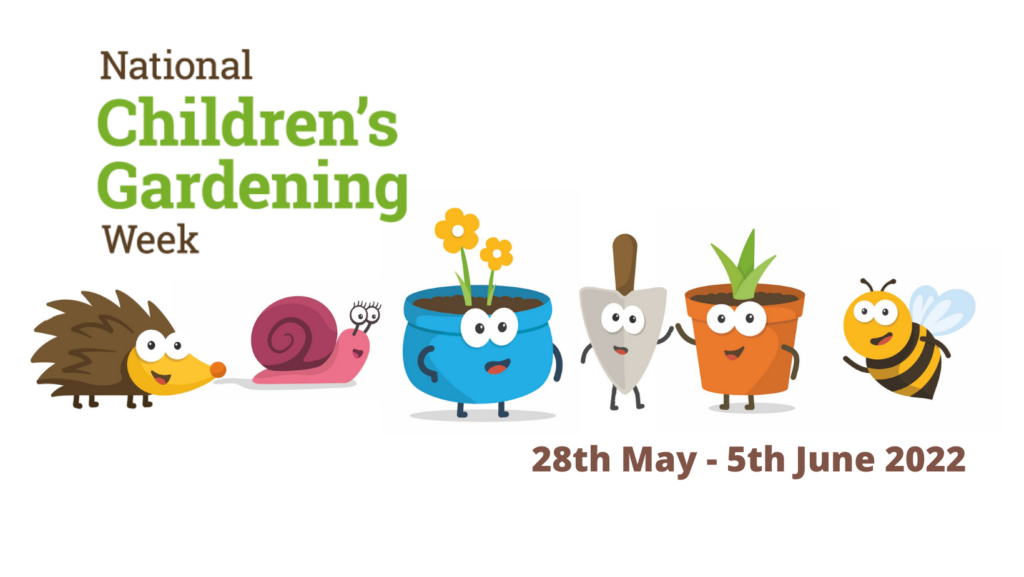 National Children's Gardening Week was started here at Ferndale Garden Centre by Neil Grant even though in that first year it wasn't really national. From small acorns larger Oaks grow.  
In that first year Neil's contacts in the garden centre industry saw it's potential and approximately 50 garden centres joined in. 
Today all sorts of businesses join in from city institutions, schools, nurseries, authors, & TV cooks have understand the impact that plants, growing & gardening have on children's health & education.
Oh and it's fun after all.