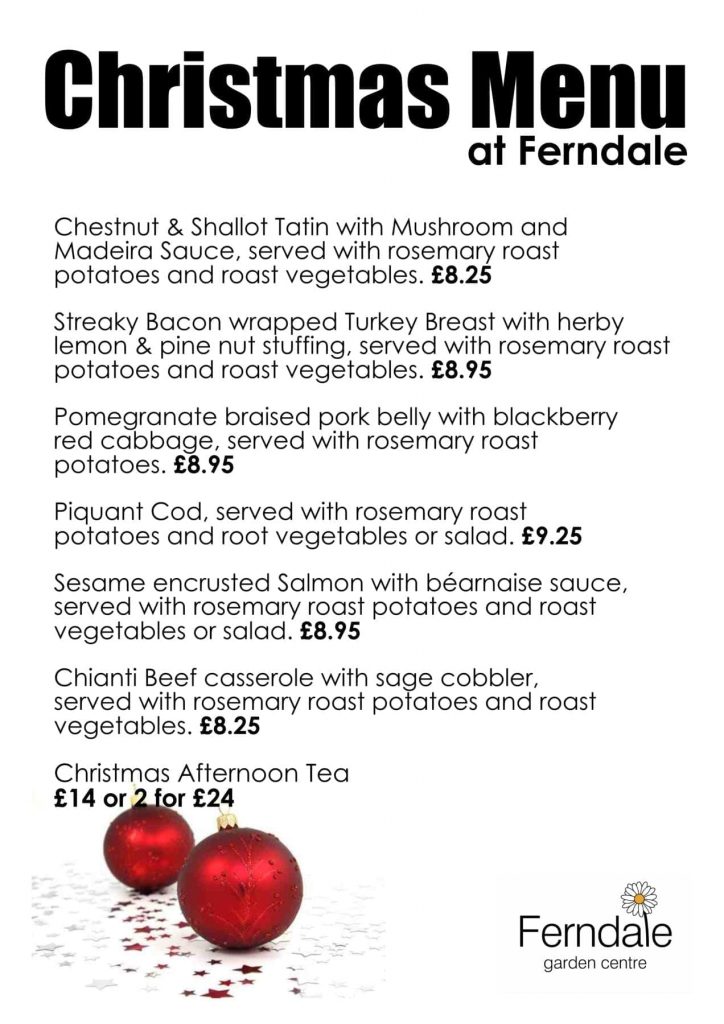 Ferndale's Christmas Menu is now available.
 Also
Vegan Zucchini 'Meatballs' in rich Tomato Sauce served on a bed of pasta (GF)
Chicken Liver Pate on toasted ciabatta & homemade chutney
Salmon Pate with Lemon & Dill
Christmas Club Sandwich – Turkey, Chipolatas, Stuffing & Cranberry Sauce)
Stiffed Potato Skins served with garlic mayo & side salad.
Courgette & Stilton Soup* (GF)
Turkey Noodle Soup* (GF) served with a seeded roll
We select 6 or so items every day from this menu for you to choose from.
*  all our soups are gluten-free