Looking after your lawn in autumn is probably the most beneficial lawn activity you can make in the year.
The effort made in autumn will last right though into next year reducing your efforts then.
The last cut:
Always a tricky one as you need to cut regularly until the grass stops growing. This might be October one year or November in another year. Set your blades quite high as cutting too short will encourage moss to grow.
Feeding:
Feeding with an Autumn Lawn food is such a good idea. This feed will strengthen your lawn for winter and this way it starts spring strongly and this will mean less renovation work in the spring spring.
Moss killing:
Most Autumn lawn feeds include a moss killer too, saving time and effort.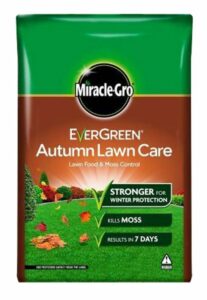 Weeds:
Once the temperatures have dropped in Autumn lawn weed killers won't work. So leave this until next year.
Scarifying:
Scarifying is the act of scraping the dead moss and dead grass out of your lawn. This improves aeration and drainage which help contribute to a better lawn. Modern electric lawn scarifiers are worth the small investment as they save a lot of effort. After you scarify you will be horrified at how bad your lawn looks. Don't worry it soon improves and may also reveal where the bare patches are. These should be re-sown s soon as possible. 
Aerating:
Aerating your lawn as a separate operation and also aids lawn improvement by increasing oxygen flow to the lawns roots. Use a hollow tine aerator (row of tubes built into a frame that you push into the turf with your foot) or a traditional garden fork. The hollow tine aerator removes a plug of soil in the turf. When using a garden fork push the tines right down to the cross bar and lean backwards. This opens cracks under ground improving drainage and aeration amongst the roots. 
Top dressing:
Top dressing is the spreading and brushing in of compost into the holes made during aeration. This helps keep the 'holes' open and improves the soil. You can use your own compost from your compost bin or use multi-purpose compost sold by us.  
Over seeding:
Over seeding is a relatively new idea for gardens at home but has been used for years on golf courses. The idea is to loosen the surface of the lawn with a fork to a depth of around 25mm (1") to allow the grass seed to germinate. Then scatter the seed over the surface brushing it into the surface. This operation can be flowed by top dressing (see below).
When using this technique for patching make sure you scatter well beyond the patch to blend the seed into your existing lawn.
Composting:
Lawns produce a lot of green waste. You can tip it into your green bin if you have one but composting makes more sense as it's free soil improving compost within a year. Your last cut could be combined with simple leaf raking too if you adjust your mover blades high enough. This also chops up the leaves and effectively mixes them with the grass clippings. This is the ideal composting material. Tipping leaves alone or grass on its own onto your compost heap won't rot effectively. Chopped and mixed it does. The moss material gathered during scarifying is hard to compost but you could try it. Including composting worms in the compost heap will help. Available from fishing tackle shops and mail order as composting worms.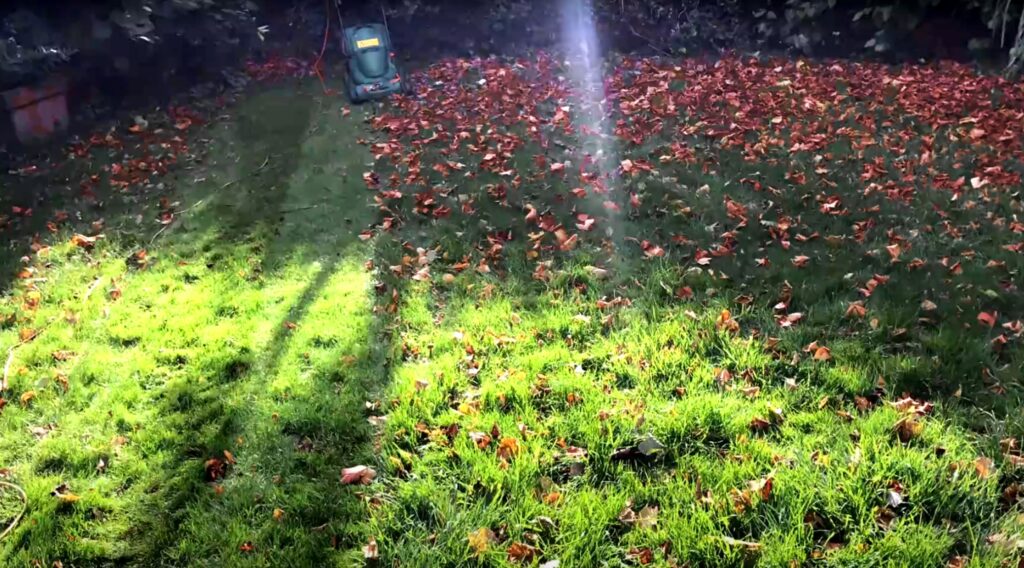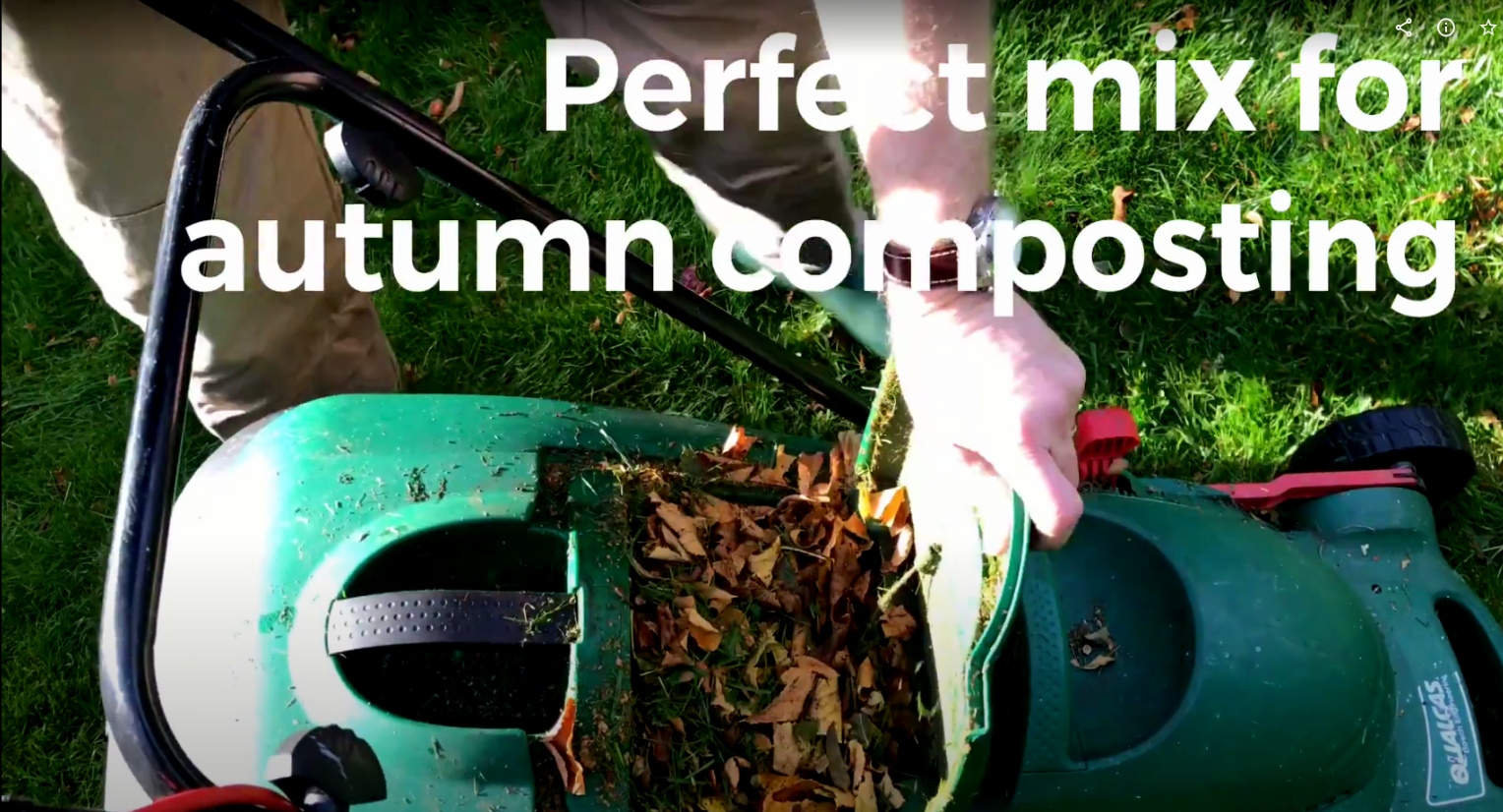 NOTE: It's important to remove the leaves from your lawn as soon as possible. The dense leaves block out the light, turning the grass yellow which eventually dies. This leaves the ideal spot for weed seeds to germinate.

The sum of these steps leads to multiplication:
If you can set aside a day or much less to complete your Autumn lawn care you will see results next spring that will be far better than ever before and reduce your spring lawn renovation needs.